Reading
At St George's Church of England Primary School, reading is at the heart of the curriculum.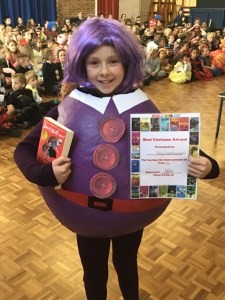 We have many plans underway to ensure we are a community of readers, with reading for pleasure being at the heart of our school.
We take responsibility as teachers, for the teaching of reading and we welcome your support in encouraging your child to read at home. We ensure all children have quality teaching time with a class teacher every week, whether that is through group reading, whole class reading or 1-1 support.
We aim to nurture children into becoming enthusiastic, fluent and responsive readers, who can learn to gain pleasure from the written form. At the forefront of our curriculum is our 'reading for pleasure' attitude. We aim to provide children with experiences that encourage them to build this important skill including participation in World Book Day, book fairs and visits from famous authors.
When teaching reading we focus on two areas: Word Reading and Comprehension, paying close attention to word recognition, fluency, strategies to support learning, comprehension and enjoyment. During phonics lessons, we follow the Letters and Sound Phonics Programme. For more details on this scheme Click here Letters and Sounds scheme
We encourage children to read a range of fiction and non-fiction to support and develop their understanding of the world they live in, and to gain knowledge and enjoyment across the curriculum.
We provide engaging environments to promote a love for reading including book corners within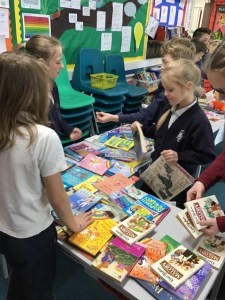 every classroom and a library, which is in the process of being updated. We have selected books, chosen by the class teacher in collaboration with your child (these are normally chosen based on reading levels) and your child is also given the opportunity to borrow books from both their book corners so that they have the opportunity to read throughout the school day.
We would encourage you to read with your child every night, recording this in their 'Reading Record'. This will inspire them to read independently as they get older and your support in developing this important and life-long skill will be invaluable. Please find below links to reading leaflets and suggested ways you can support your child with reading at home.
Courage
Respect
Kindness
Hope
Honesty
Forgiveness
Bringing Faith and Education Together