The Christian Calendar
Easter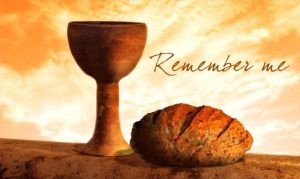 At Easter time in the UK we have two bank holidays (public holidays):
Good Friday and Easter Monday.
This means that many families can enjoy a long weekend together.


When is Easter in 2019?
Next year Easter will fall on Sunday 21st April 2019
Epiphany
But 6 January marks an important date for many people in the Christmas calendar.
That is because it is the date of something called Epiphany.


What is Epiphany?
Epiphany – also known as Three Kings' Day – is a Christian festival, which starts on 6 January.
It is a special date in the Christmas story as it's when people celebrate how a star led the Magi – also known as the Three kings or the Wise Men – to visit the baby Jesus after he had been born.
GETTY IMAGES


This is why you might hear people say they've had an epiphany, when they've just realised something.
In some countries many families will take off 6 January and exchange presents. In Spain and Latin America, El Dia de los Reyes is just as important as Christmas Day itself.
GETTY IMAGES


Eastern Orthodox Christians actually celebrate Christmas on Epiphany, so it's an important religious occasion.
What is Twelfth Night?
The date of Epiphany also happens around the time for Twelfth Night too.
Traditionally, Twelfth Night marks the end of Christmas – 12 nights after Christmas.
But the date of it is a little bit confusing. It can fall on 5 January or 6 January, according to different traditions.
If the 12 nights are counted from Christmas Day night itself, it falls on 5 January. Anglicans mark Twelfth Night on 5 January.
But some other churches count it from the following day, which means Twelfth Night falls on 6 January.
Christmas
Christmas is celebrated on the 25 December (7 January for Orthodox Christians).
Christmas is a Christian holy day that marks the birth of Jesus who Christians believe to be the Son of God.

Advent
Advent is the period which leads up to Christmas. It starts on the Sunday nearest to November 30th.
Many Advent customs involve counting the days until Christmas begins.
Some churches have an advent wreath with five candles, one for each of the four Sundays leading up to Christmas Day and one for the day itself.


Christmas story
The full story of Jesus' birth and the events surrounding it can be found in the Bible in the book of Matthew, Chapters 1 and 2, with a slightly different account in Luke, Chapters 1 and 2.
These two gospels tell slightly different accounts because they each wrote for a different audience. Matthew wrote for the Jews, Luke wrote for the non-Jews (Gentiles), so they emphasized different things.
'Nativity' is the word often used for the story of Jesus' birth. Both gospel accounts are used to piece the story together. This is a summary of the nativity story:
Jesus was born to a woman called Mary who was engaged to Joseph, a carpenter, in the town of Bethlehem.
Before Jesus was born, Mary was visited by an angel who told her that she would give birth to a baby and that the baby would be called Jesus, also sometimes known as Emmanuel, which means 'God with us'



How Christians celebrate Christmas
 Jesus was born in Bethlehem because Joseph and Mary had gone there to take part in a census as this was. Joseph's home town.
According to tradition when Mary and Joseph arrived in Bethlehem the local inn was already full with people returning for the census. The innkeeper let them stay in the rock cave below his house which was used as a stable for his animals. It was here, with the animals, that Mary gave birth to her son and laid him in a manger.
Luke and Matthew both tell of visitors to the baby Jesus. In Matthew's account, wise men visit Jesus. They had followed a star that led them to Jesus and they presented him with gifts of gold, frankincense and myrrh. These were signs of kingship and holiness. Luke tells how humble and poor shepherds were led to Jesus by an angel. For Christians this shows that Jesus came for all people of all races and backgrounds.
Matthew's account goes on to tell of Joseph being warned in a dream to escape to Egypt with Jesus and Mary as King Herod was going to be looking for the child to kill him. So during the night, they left Israel and started out on the journey to Egypt where they remained until after Herod's death.
The story of Jesus' birth (the nativity) is often retold by children through 'Nativity Plays'
Church services often include carol singing – these are happy songs which tell the Christmas story.
Some Christians start Christmas Day with a midnight communion service (midnight mass).
The celebration of Christmas is often accompanied by the giving and receiving of presents and cards. This reminds Christians of the gift of Jesus, the son of God, beginning his earthly life.


Where does the word Christmas come from? It does not seem to be mentioned in the Bible.

It comes from the words 'Christ' and 'mass'. 'Christ' means 'the chosen one' in Greek, and is used by Christians to describe Jesus as they believe he was chosen to be God's son. As for the '-mas' part, this refers to the 'mass' or church service held to thank God for the birth of Christ. The full story of Jesus' birth and the events surrounding it can be found in the Bible in the book of Matthew, Chapters 1 and 2, with a slightly different account in Luke, Chapters 1 and 2.


Why did the wise men bring Jesus those unusual gifts?
Although they are sometimes called kings, the Bible tells us they were actually just wise men. There is no record of how many of them there were, but tradition has it that there were only three because of the three gifts mentioned. The early church saw each of the gifts as representing different aspects of Jesus' character: the gold pointed to his royalty, the incense to his divine nature, while the myrrh hinted at his death to come as myrrh was essential for embalming dead bodies.


Why did King Herod want to kill Jesus?
Like many rulers of that era, Herod was ruthless and power hungry. He would stop at nothing. Previously, he had murdered his wife, his three sons and his uncle, as well as countless other people. Jesus was a threat to him so killing many infants in order to get rid of Jesus was not an obstacle for Herod.
Respect
Honesty
Kindness
Hope
Courage
Forgiveness
Bringing Faith and Education Together